Founded by Jesse Hardman in 2013
Launched to bring Internews's international experience and strategies around serving community information needs to the U.S. We've since conducted 9 Information Ecosystem Assessments and 10 Information Needs Assessments
The first project focused on rebuilding and adapting trusted information networks in post-Katrina New Orleans; it pioneered sharing civic news and information via SMS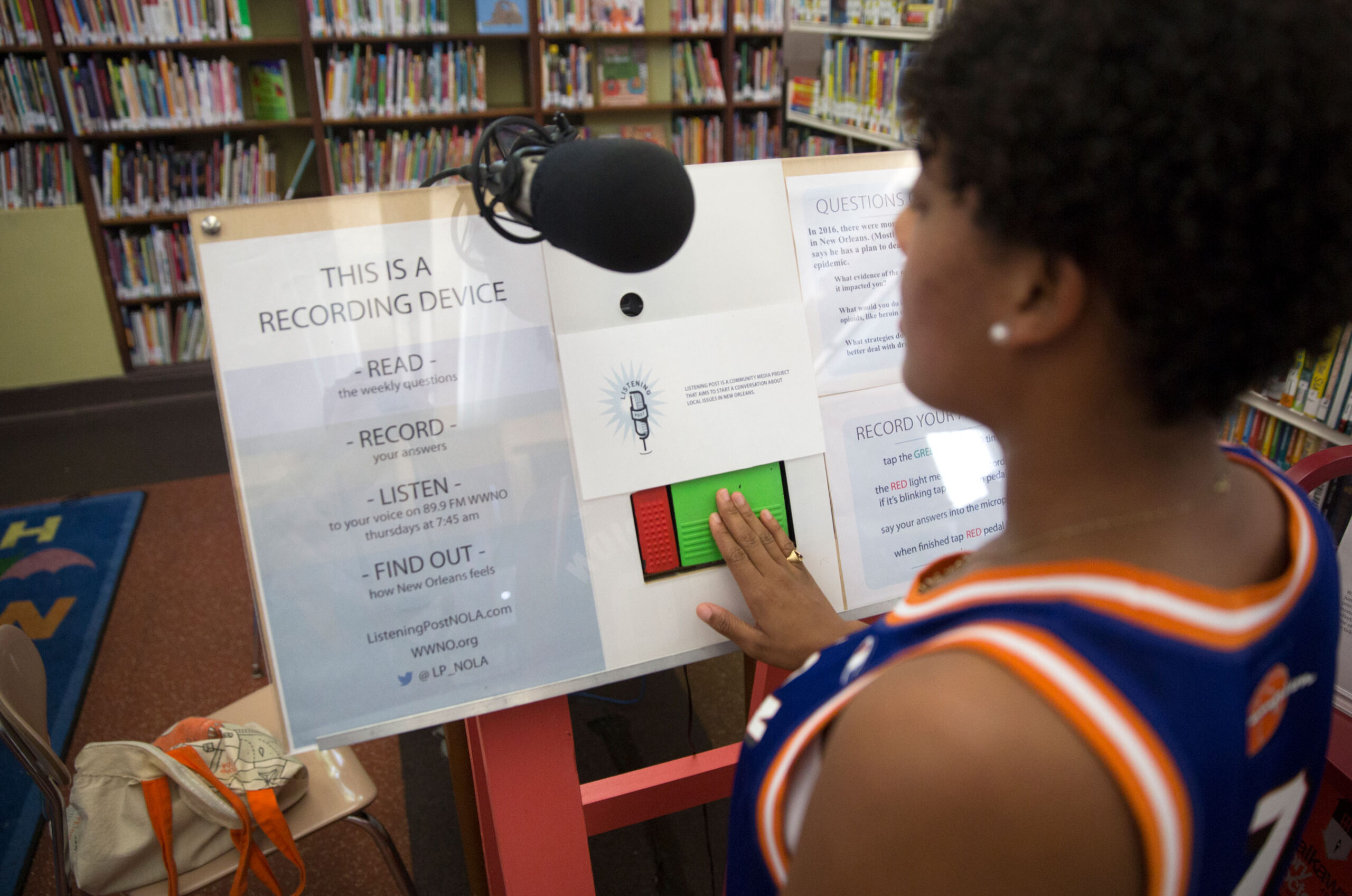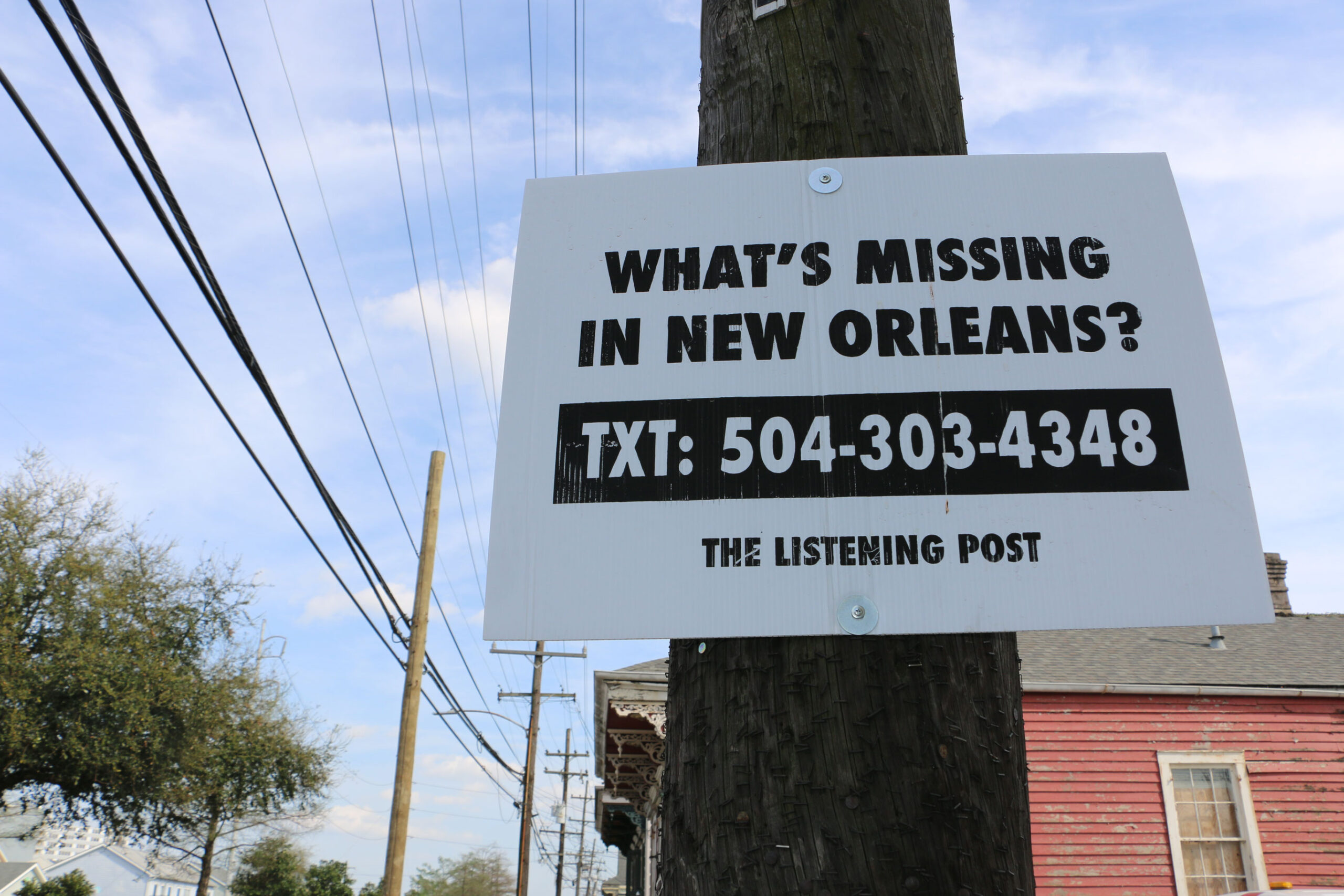 It also inspired a "Playbook," which we launched in 2017, and outlined a 7-step community engagement process to assist media outlets and community groups in creating their own Listening Post-inspired news and information platforms
At least 75 people and/or organizations have used the LPC playbook in communities throughout the United States

Listening is our greatest tool
We start with listening. We ask questions that help us understand how we can be of service to communities.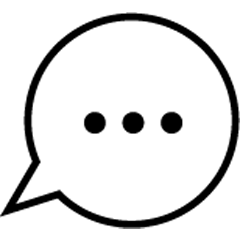 Cultivating local power is essential
We help build power by providing tools and advice that help partners understand community needs and identify ways to help strengthen and sustain their work.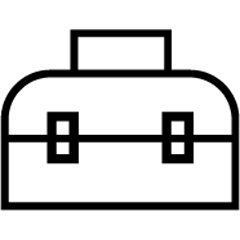 Being adaptable and responsive strengthens collaborations
There isn't one tool, process, or approach in building news and information solutions for communities. We develop toolkits, playbooks and strategies that are adaptable and meet partners where they are.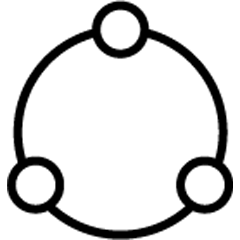 Trust is earned
We earn trust by being transparent about what is driving our work, what we think, what we don't know, and we show up for the people we work with.

Equitable media requires culturally relevant solutions and transformative investments
We help build power by providing tools and advice that inspires partners to understand community needs and identify ways to strengthen and sustain their work
Local News in the U.S. is Facing Several Challenges
The historic and expanding instability in the news industry diminishes civic engagement and fuels mis/disinformation
News and information solutions don't always address community needs
BIPOC/Immigrant media leaders need more support + advocacy systems
Jesse Hardman
Jesse Hardman created the Listening Post Collective in 2013, and has worked for Internews around the world since 2007. He's been a regular contributor to NPR, a print reporter and he did video too. He's taught journalism everywhere from a state-of-the-art classroom in New York City to a van traveling Sri Lanka's war zone. He's created news startups in local communities and crisis situations. He's fluent in Spanish, has a graduate degree in education from Harvard, is a proud dad, and is part of the Minnesota diaspora.
Carolyn Powers
Director of US Programs at Internews
Carolyn Powers is Director of US Programs at Internews and leads the operational and strategic direction of Internews' signature US based program, the Listening Post Collective. In 2013, Carolyn worked with Jesse Hardman as he piloted Internews' first program in the United States, Listening Post New Orleans and a few years later, Carolyn worked with Jesse to establish the Listening Post Collective. Prior to launching Internews' US Programs department, Carolyn supported Internews internationally and served as Program Officer for Internews' humanitarian, gender, health, and environmental programs, as well as Program Associate for the office of the President where she helped manage and oversee Internews' organizational and Board related priorities. Carolyn is inspired by LPC's incredible partners and excited by the growing opportunities for media justice and change. Carolyn is a graduate of Stonehill College and lives in Washington, DC.
Silvia Rivera
Silvia Rivera is the Listening Post Collective's Sr. Business Strategist. Since joining the team in November 2020, she's led the team's strategic framework and designed organizational capacity tools and resources for its civic media portfolio. Before joining the LPC, Silvia served as Managing Director of Vocalo Radio in Chicago, where she created the blueprint for public radio's urban alternative format. Her experience at the intersection of cultural expression, public media, and civic engagement has been forged by two decades of experience in creating programs led by and for people of color.
Em Hilberer
Em Hilberer is our Program Associate currently based out of LA. Em has received her Bachelor's Degree in Peace, Global Security, and Conflict Resolution from American University where she focused her studies on social media and its effects on democratic and social justice movements in Russia and other Post-Soviet Republics. Prior to working at the Listening Post Collective, Em worked on Internews' Global Development Team where she oversaw Business Development across the organization before joining the LPC team in August of 2021. Outside of work you can find Em creating and managing social media content for various local environmental organizations and otherwise participating in numerous hobbies including designing stickers, longboarding, and learning to play new instruments.
Quinn Mays
Quinn Mays is a Program Associate for the Listening Post Collective, a nonprofit organization centered in supporting the local flow of information and civic power by organizing and uplifting opportunities for residents to be engaged. Quinn is from the Southern California Inland Empire, and uses the values of self-advocacy and self-representation to guide how they work to build partnerships with other grassroots media makers and organizers nearby. Anything and everything related to the arts excites Quinn, and the arts scene has been a huge component of understanding and connecting with the heart of their community.