Like L.L Cool J once said, "We can't live without our radio".
At the LPC, we're pretty old school, and with Aug. 20 being National Radio Day, we had to make sure we put together our shoutout list of favorite radio projects.
Here's our list:
---
1.
Radio Pulso is a livestream radio show and podcast hosted by Boyle Heights Beat – a nonprofit journalism outlet that teaches journalism skills to young people and community members and brings local news back into the hands of Boyle Heights residents. The podcast features Latino voices in and around the iconic Eastside LA neighborhood as they share their thoughts and stories on the air. The show airs on Radio Espacio, a Boyle Heights storefront radio station, every 4th Friday of the month, from 4 to 6 pm, and was originally created by our very own LPCer Jesse Hardman.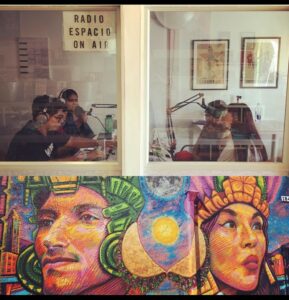 Boyle Heights Beat reporters interview a local community member. (Photo by Jesse Hardman)
---
2.
Conecta Arizona was launched by reporter Maritza Felix in 2020 as a way to deliver a daily stream of factual and highly engaging information about Covid-19 and a wide range of related topics, primarily via WhatsApp. Maritza soon expanded Conecta's "news you can use" conversational WhatsApp approach to La Onda 1190, the only Spanish speaking news radio station in Phoenix. But that's not all, Conecta Arizona is becoming an audio empire with the launch of a new podcast called – Cruzando Lineas, a Spanish language chronicle of stories about family, food, love, traditions, sports, immigration, and all the beauty that the U.S.-Mexico border region holds. The podcast is being aired by the storied Latino public radio network, Radio Bilingue.
---
3.
El Timpano is an outlet dedicated to uplifting the stories of Latino and Mayan Immigrants in California's Bay Area. They've recently collaborated with the national public radio program, "Latino USA," to produce an episode called "Undocumented & Unhoused;"  an in-depth look at how the region's housing crisis impacts Latino immigrants, and how the pandemic has made the crisis far worse.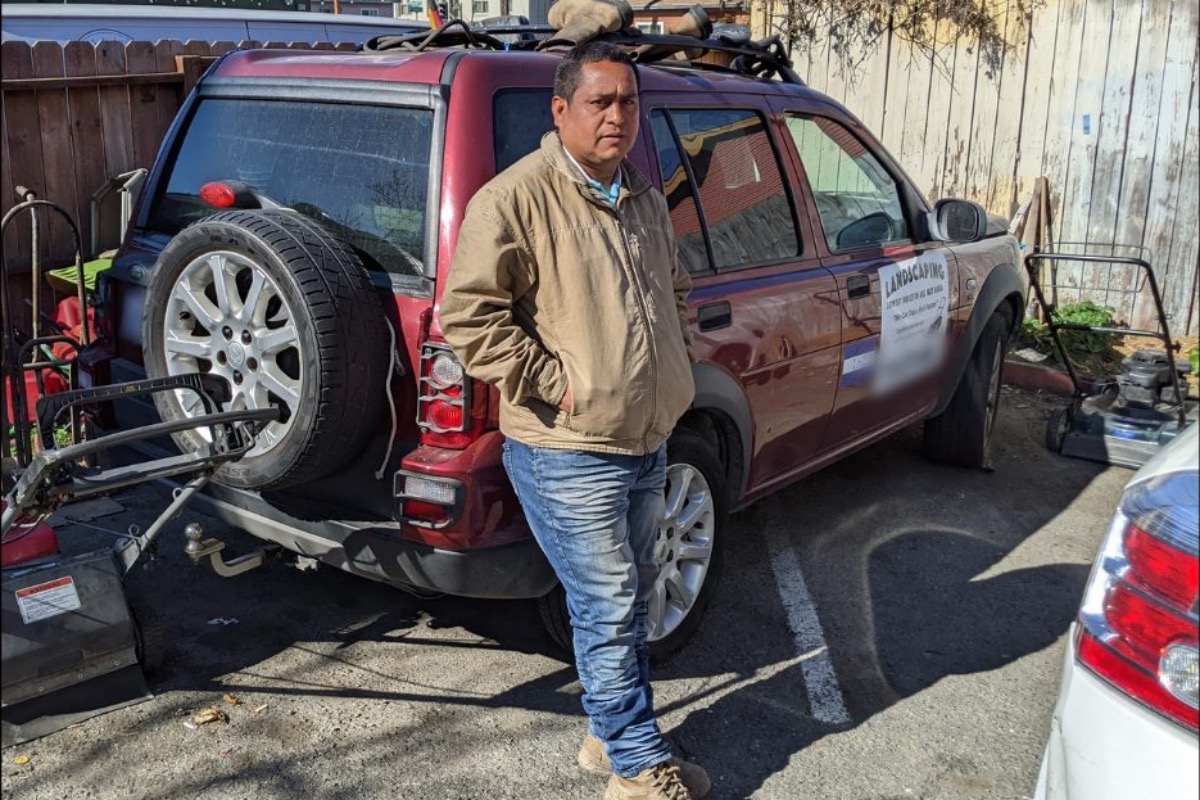 ---
4.
KDNA-FM.  KDNA is a a pioneering community radio station in rural Washington that started in the 70s focusing on farmworker communities. Check out this Seattle Times Q&A with Monica De La Torre, author of "Feminista Frequencies: Community Building Through Radio in the Yakima Valley." The book details how women shaped KDNA into a cultural and information clearinghouse for a population that didn't have its own newspapers or TV stations and often was regarded as little more than a source of labor.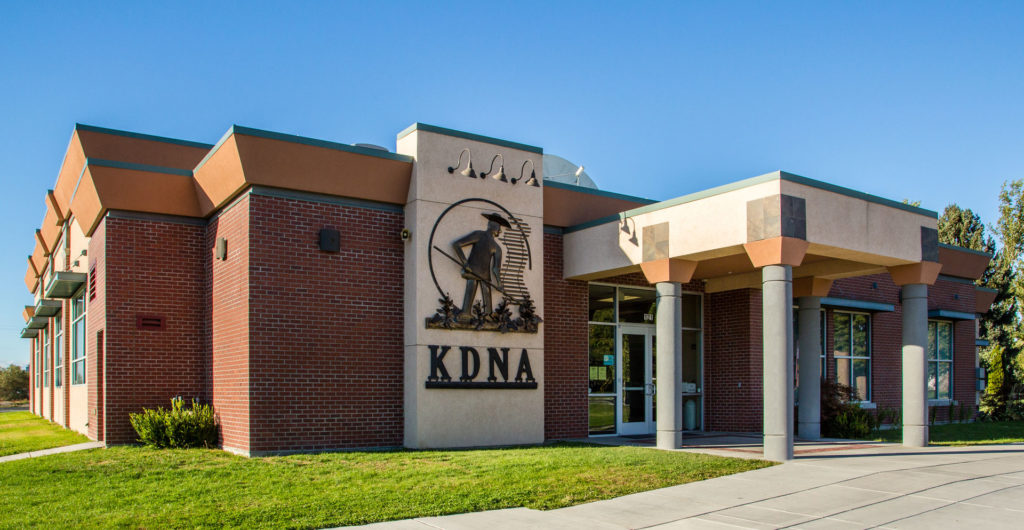 KDNA radio station share it's workspace with a host of farmworker resource orgs in tiny Granger, WA (Photo by Jesse Hardman)
---
5.
Vocalo Radio in Chicago- It is the completely biased opinion of our Senior Business Strategist that Vocalo Radio is the best music station in the country. That's because not only did they pioneer the urban alternative format for public radio, but they hold space for community storytelling trainings, and news and information sharing that is rooted in news for and by the community.